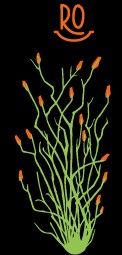 After-Shower Oil Blend    
Rockin' Ocotillo's Monsoon Moisture Prickly Pear After-Shower Oil Blend uses oils from one of the most iconic inhabitants of the Southwest deserts: the prickly pear cactus. These tough plants know what it takes to survive and provide.  Their magnificent  flowers turn into the famous bright pink prickly pear fruit.  From there the delicate and nutritious seeds are harvested and cold-pressed into the base of this skin-transforming after-shower oil.  When combined with the coveted Morrocan argan oil and coconut oil, the combination of oils creates a blend of the most sought-after ingredients in skin care. Comes in a 4 fluid oz treatment style pump dispenser. Unscented for the most sensitive of skin.
Application: ONLY apply to wet, freshly washed and "activated" skin. Blending this oil onto your skin with water is imperative for proper results. It's the perfect after-exfoliation elixir serum or bedtime skin rejuvenator. 
Prickly Pear After-Shower Oil Ingredients:
Pure Organic Oil of Prickly Pear Seed(Opuntia ficus indica), Organic Moraccan Argan Oil and Organic Coconut Oil. No added fragrance. No added color.
Organic oil, unscented oil, prickly pear oil, organic argan oil, organic after-bath oil, organic after-shower oil, organic skin care, monsoon moisture skin care oil